HeadOCopter
The "HeadOCopter" started out as a joke, as these things often do, but when you've got access to the technology to make it real you'd be stupid not to!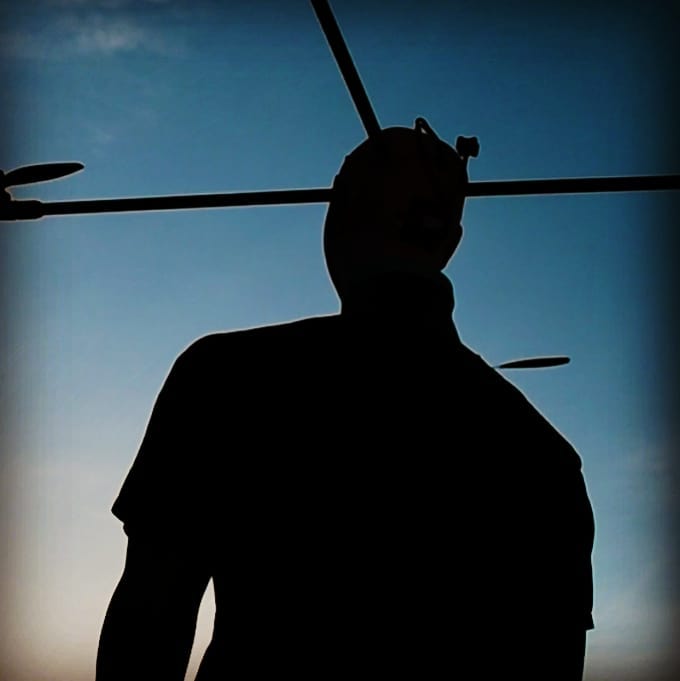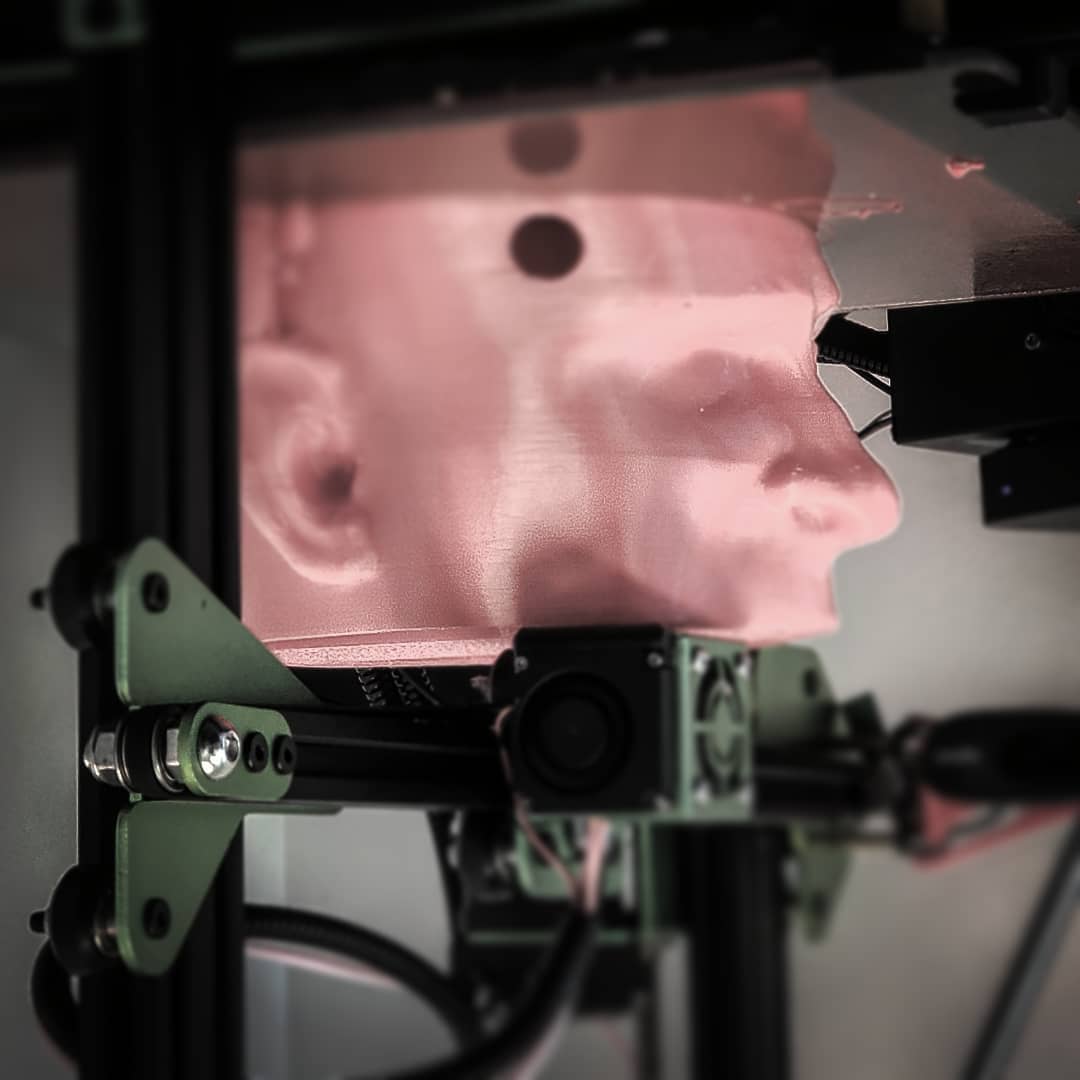 The head was created by 3D scanning my own head with a Microsoft Xbox 360 Kinect using Skanect software, then cleaned up in ZBrush. It was then taken into Fusion360 to create the electronic mounting plates. Once modeling was complete the head and plates were 3D printed.
After smoothing with Bondo and sanding out the rough spots,  the head was primed and hand painted by artist Lisa Svingos (https://www.instagram.com/lisa.svingos.art/).
The HeadOCopter is powered by a BrainFPV RADIX flight controller which is housed in a 3D printed TPU brain. It runs on a 4S LiPo and is spinning 12″ props on 700kv motors.  At over 1000mm motor to motor, this baby is technically XClass!
Once the head was completed I mounted the electronics and went about tuning the PIDs for stable flight.  Unfortunately the weather on the east coast has been a little rough, so I wasn't able to get a real solid tune.  Nevertheless it flew rather well in acro/manual mode.  I used TeamBlacksheep Crossfire module and receiver for radio control, and a standard FPV camera and 5.8ghz video transmitter for live video transmission.
We then set about shooting a short fake film trailer, styled as a direct-to-vhs movie from the 80's.  This ended up being a ton of fun to make, and we got to include a few of our friends and family members.
The real kicker though was when the project was featured on Hackaday!
You can watch the full video below and see more photos form the build/filming process.
Also, check out the flight video over on the R/C page!